H9 Pro Electric Scooter
High-power motor and high-capacity battery

The scooter is equipped with an 800W motor (rated power 500W, maximum power 800W) and a 16.8Ah battery, offering sufficient power and range (maximum mileage can reach 45-50km), so you can enjoy a smooth ride over long distances.

Strong and durable 10-inch off-road tyres

10-inch off-road tyres are adopted, which can provide excellent traction and stability on various road surfaces. In addition, the tyres also have strong anti-slip properties, allowing you to drive in different terrain conditions.

Smart app control

The scooter is equipped with a smart app, which can control speed, cruise mode, start mode and perform navigation via smartphone. You can also view real-time data such as vehicle speed, mileage and battery via the app, and perform a vehicle self-inspection.

Braking system and safety

The scooter is equipped with a reliable braking system, and the front and rear disc brakes can help you brake quickly in an emergency. What's more, it's equipped with LED headlights and taillights that offer improved night-time visibility for added safety.

Comfortable riding experience

The scooter is equipped with comfortable handlebars (height-adjustable) and wide pedals, so you feel comfortable and stable when riding for long periods. In addition, the scooter is also equipped with a shock absorption system that can reduce shocks and vibrations and provide a smoother riding experience.

Important note

The use of this product on roads, cycle paths or other public areas may be subject to certain local restrictions or requirements, such as licensing, vehicle registration, helmet use and driving restrictions. Please check applicable local restrictions and requirements before purchasing and using this product.
The H9 Escooter * 1
Charging adapter * 1
Tool Kit * 1
App Operation Guide * 1
Quick Operation Guide * 1
User Manual * 1
Customers may apply for a return or exchange within 30 days after receiving product(s). Refunds will be made by the same method you used to pay.
Compliant with EU/UK road regulation

There may be local legal restrictions relating to the use of this product on roads, footways, cycle lanes, or in other public areas, such as license, plate, safety helmet, and driving restrictions. For example, e-scooters are prohibited from use in any public road or space in the UK. Please check before you buy and use this product. See more details.
Local delivery in the EU and UK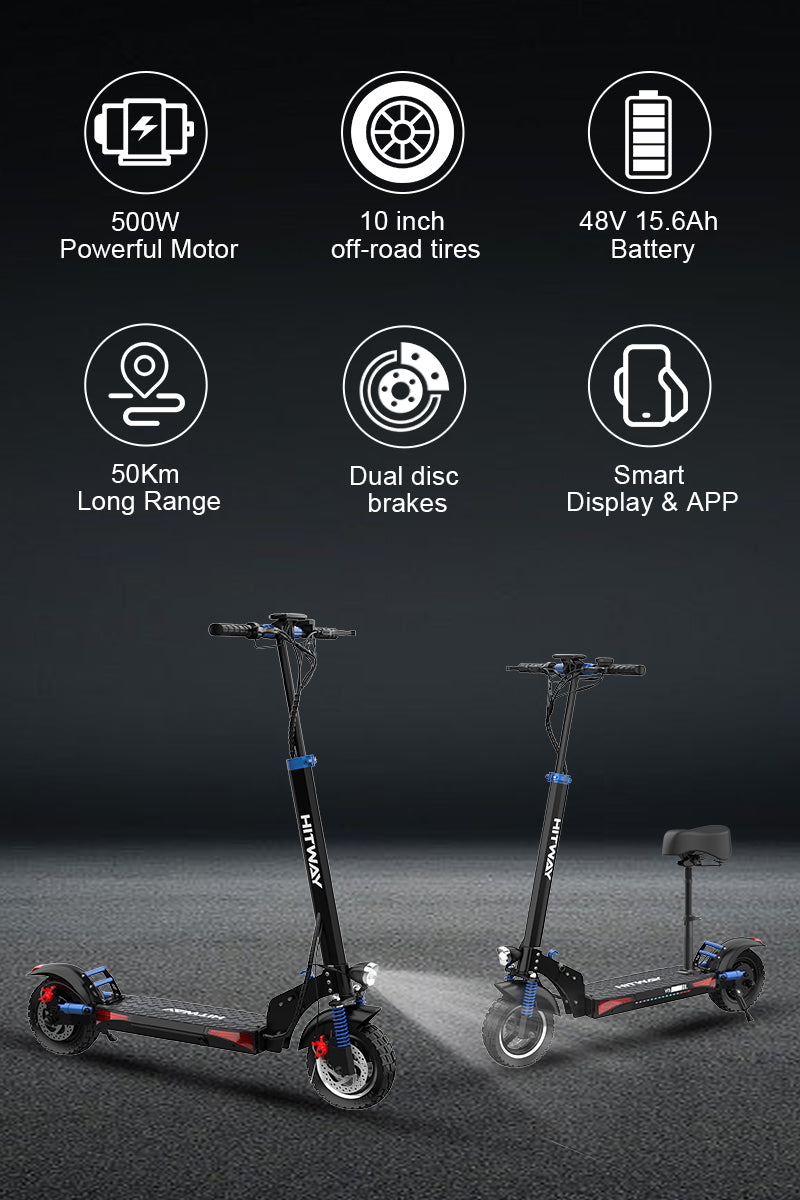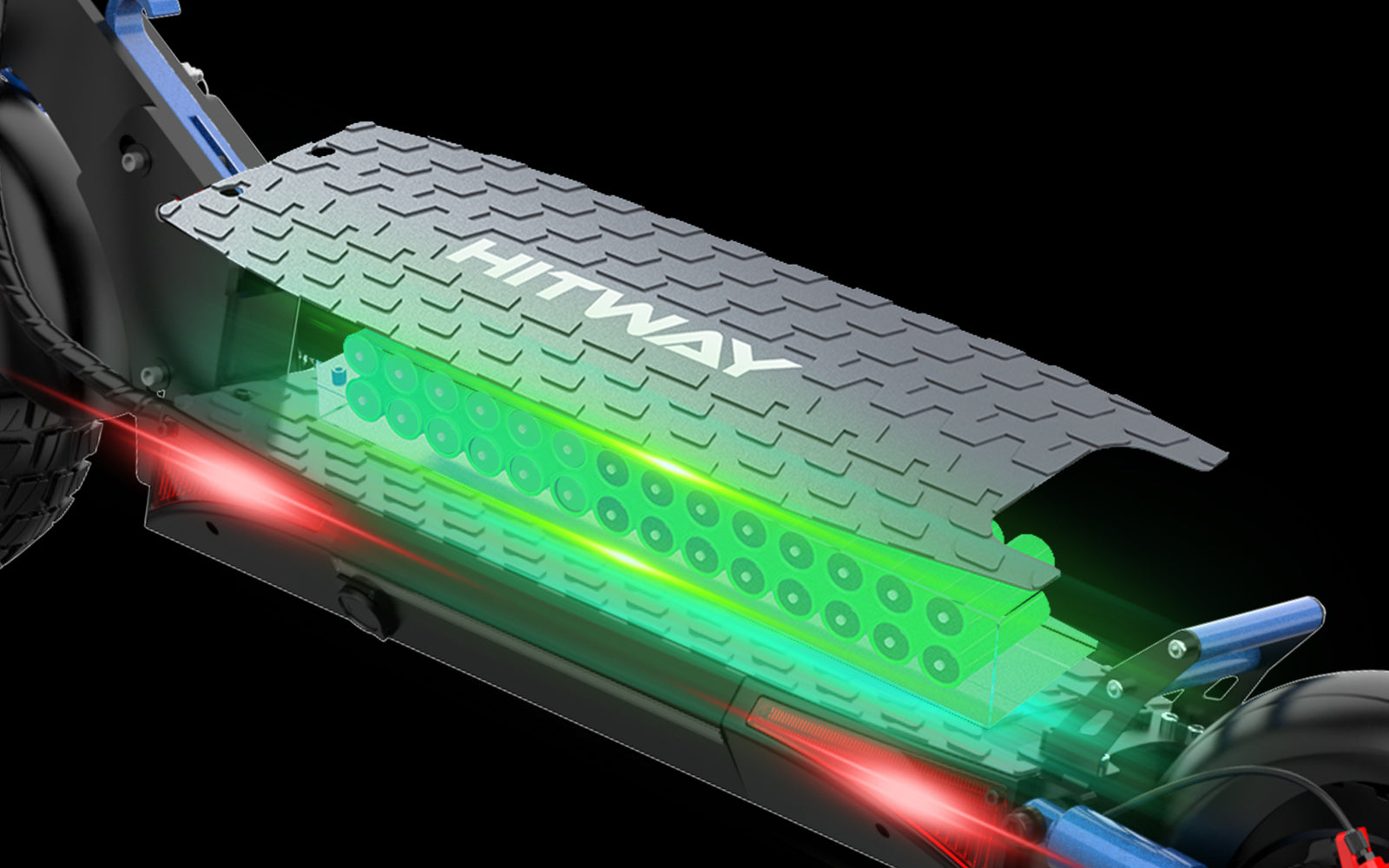 Large Capacity Battery
48V 16.8AH large capacity battery provides longer lasting endurance.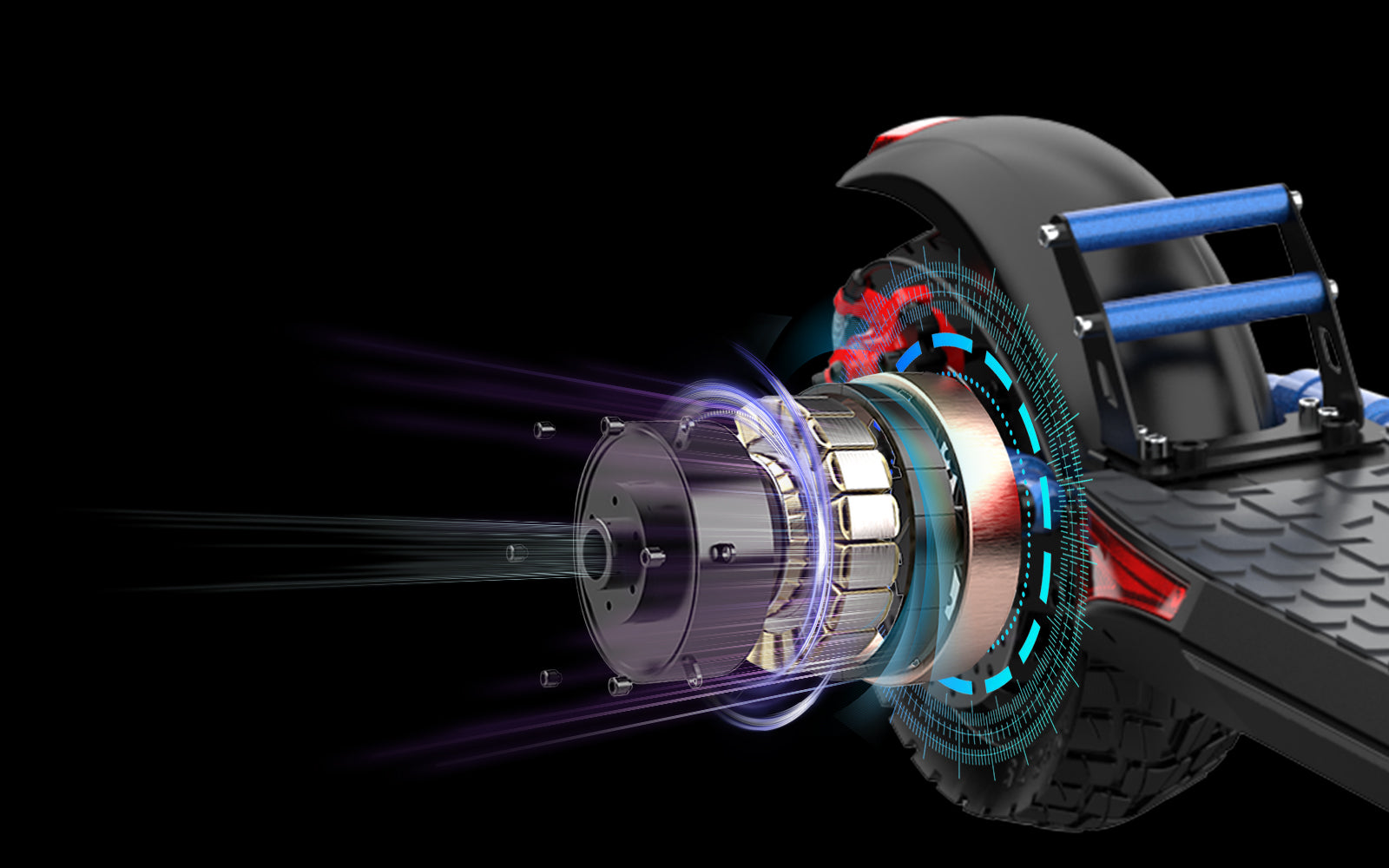 Strong Power
The 500W motor provides strong power for your travelling. Off-road tyres ensure travel stability and adapt to a variety of roads.
Rated Power
500W
Peak Power
800W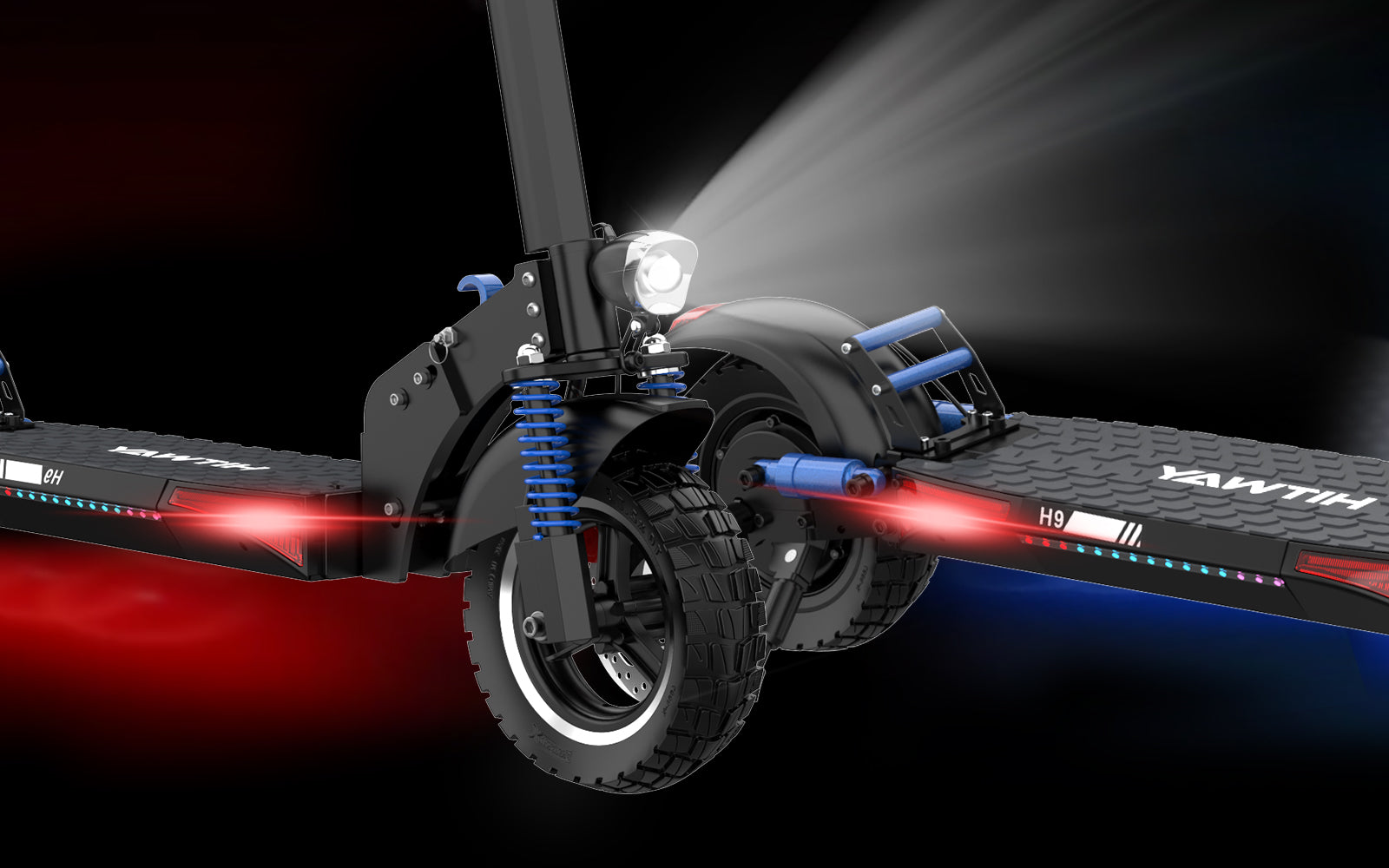 Safe Night Driving
The electric scooter is equipped with a powerful LED headlight and rear light which can move safely in a dark environment.
Long press the M button, the lights on both sides will light up.

LCD Display
Multiple button operations and a center-mounted instrument cluster. Allows you to clearly grasp the riding status.
Maximum Speed(Low speed mode)
Maximum Speed(High speed mode)
Compare
HITWAY Escooter Specification