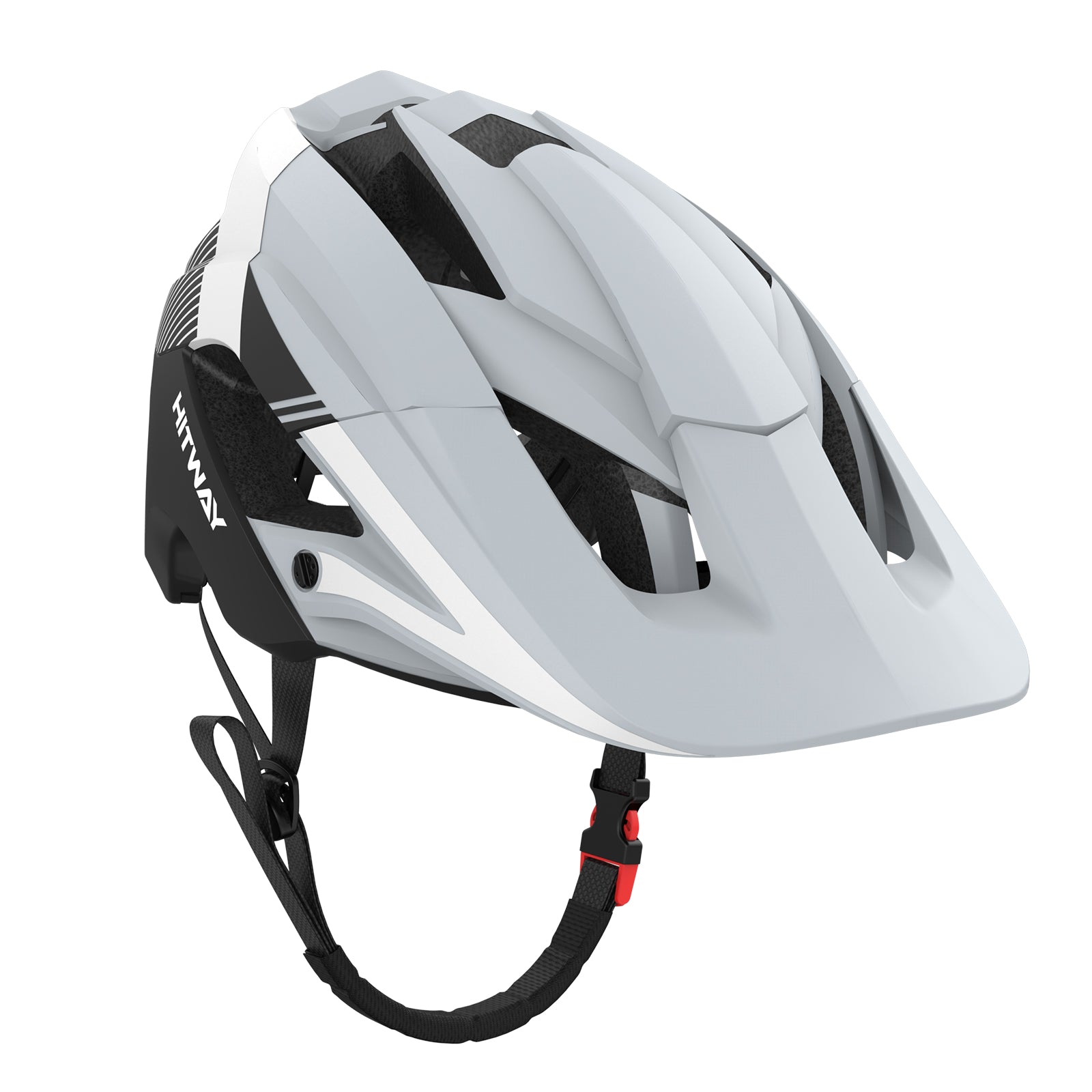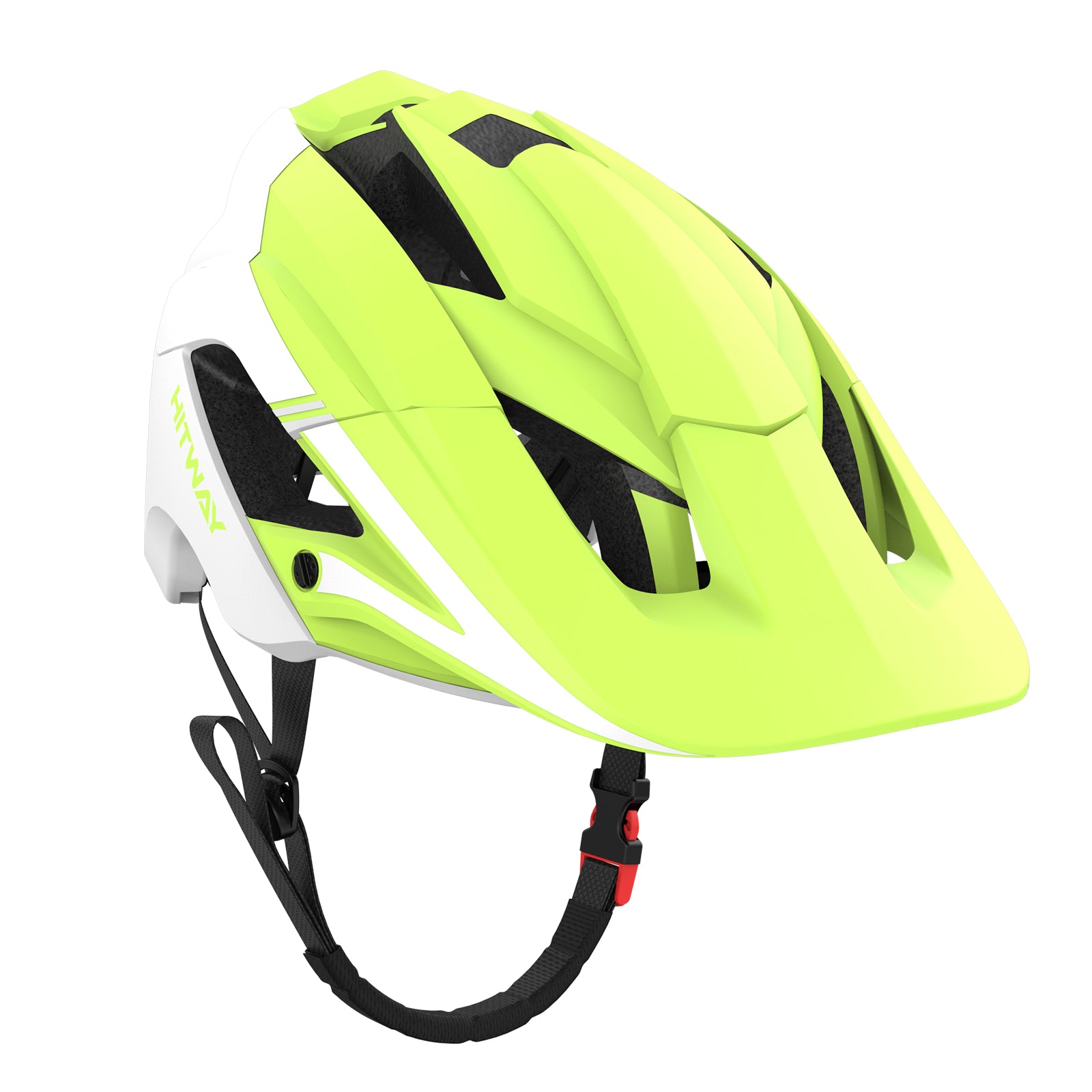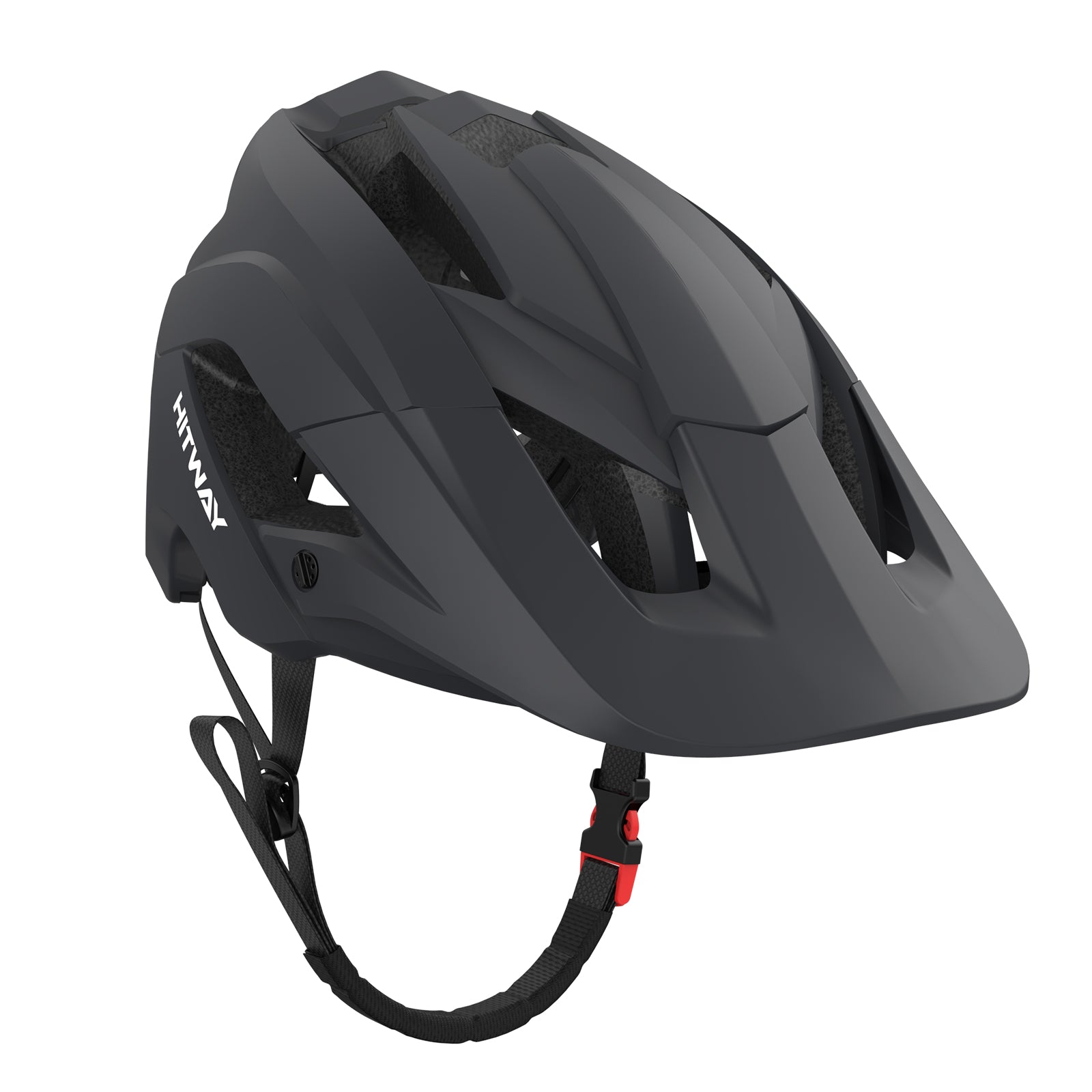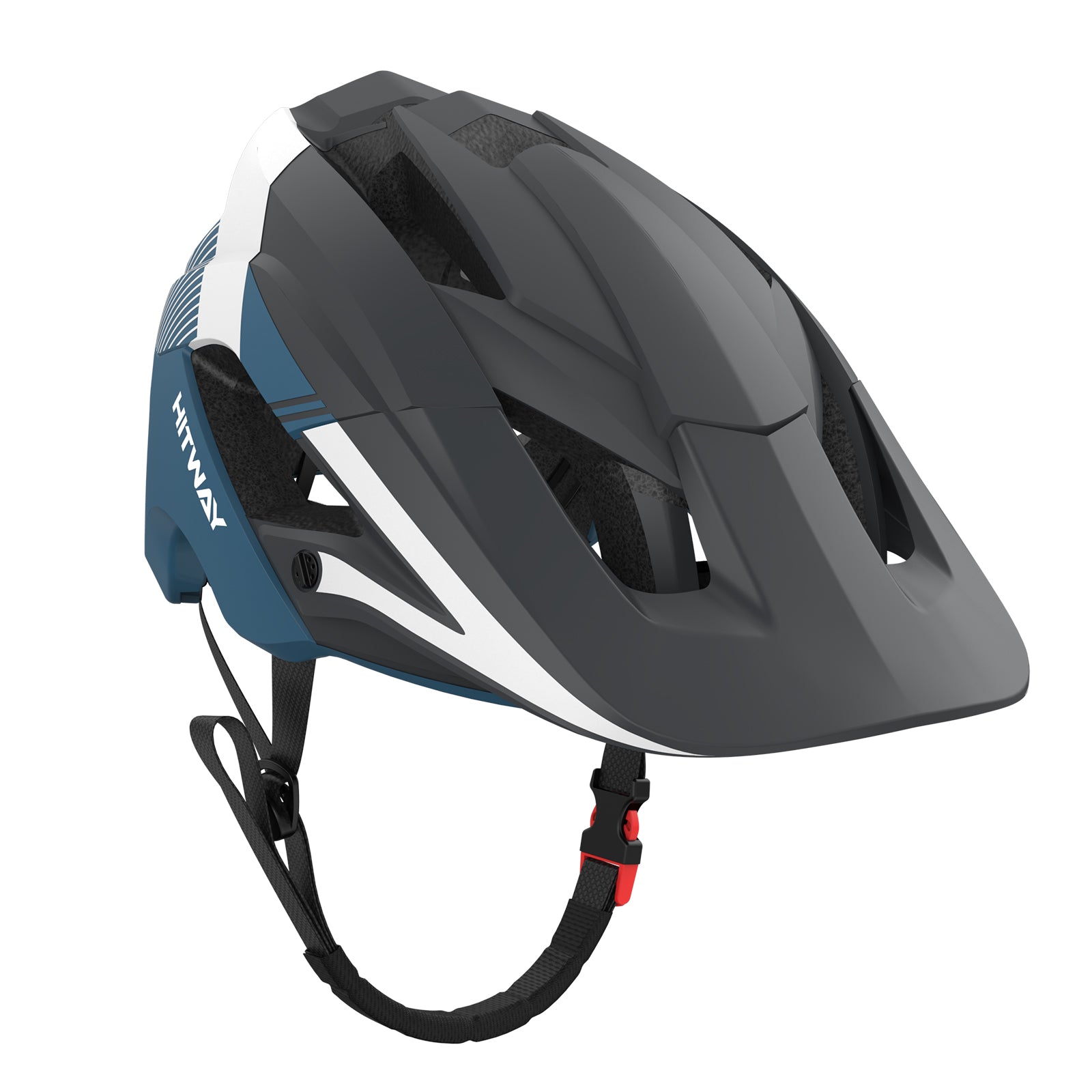 Bike Helmet
All-round Safety Protection

HITWAY bicycle helmet has been tested and certified by SGS, complies with CE/EN1078 European safety standards, and is specially designed for adult and youth riders. The material is a special environmentally friendly PC shell, a high-density EPS inner shell imported from the United States, and a soft inner pad, which are strong, safe and durable, and can protect the head from dangerous impacts in the event of a collision.

All-round Breathable and Lightweight

The bike helmet is equipped with 14 large vents, cleverly designed with specialized aerodynamics and ventilation, allowing air to pass through the bike helmet, helping to keep you cool and moisture-wicking while increasing speed. The helmet weighs approximately 0.83 lbs and will not put any strain on your head when worn.

Detachable Visor and Liner

HITWAY helmet has a detachable visor, which can protect your eyes from the sun, rain, mud. The inner padding absorbs sweat from the head to help maintain ideal comfort. The mat is removable so you can remove it from the mat for washing to keep your next ride clean and cool.

Adjustable Head Circumference & Quick Release

The helmet can be adjusted to fit your head with head lock and chin strap. It fits head circumference 22.83-24.01 inches (58-61cm). At the same time, considering female consumers, the pink helmet kit is equipped with a removable inner liner, which can reduce the size of the helmet to 54-58 cm after replacement.

Wide applications of helmets

HITWAY bicycle helmet is suitable for cycling, mountaineering, skiing, roller skating, skateboarding and other non-motorized sports. Please read the manual carefully before use, we will provide you with 7*24h consultation and service.