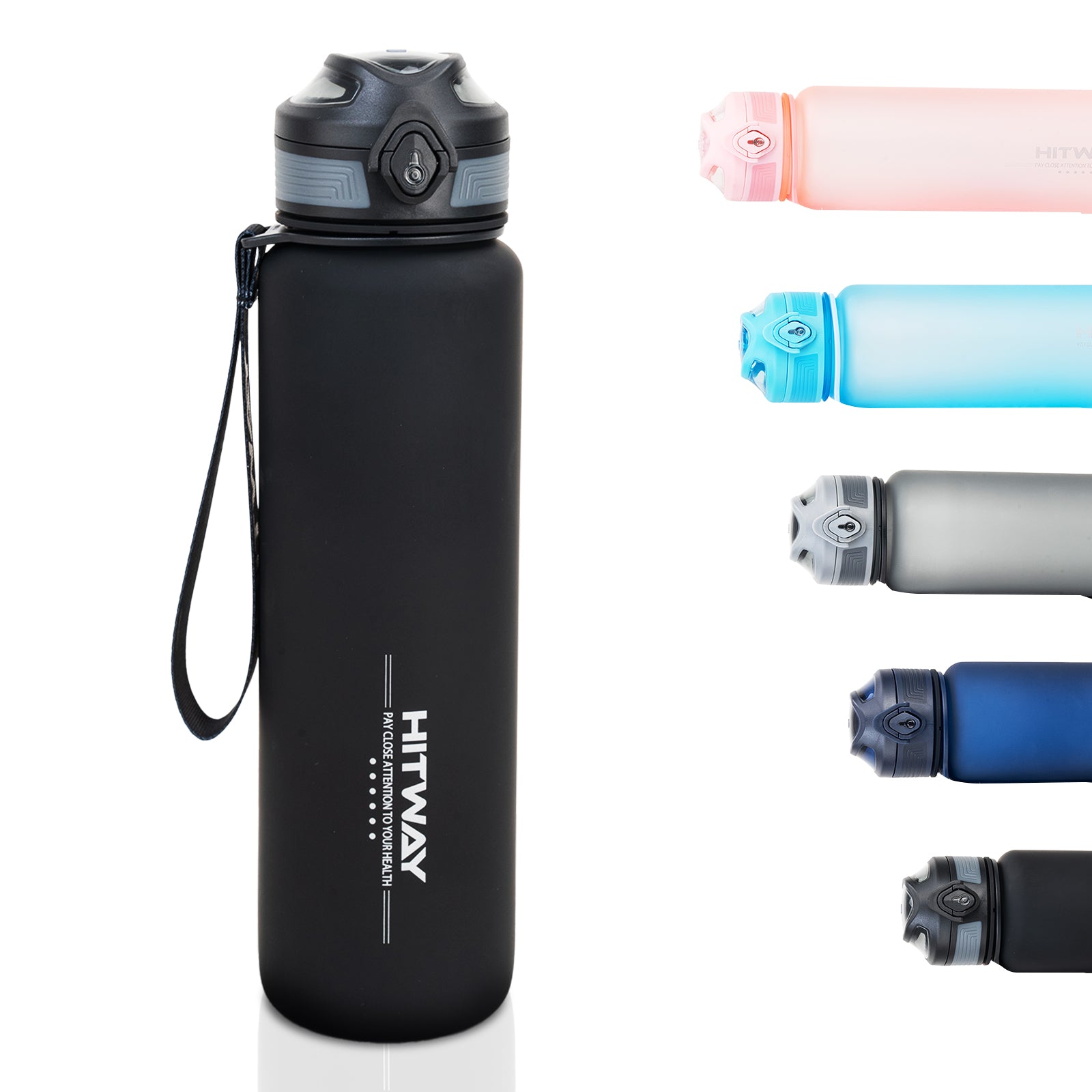 Water Bottle
Attention

Black drinking bottle can not see the remaining capacity, due to the water bottle with a special frosting process, black water bottle has a very good light prevention, so the black can not see the remaining water level of the bottle, do not accept the return application for this reason accepted

Safe and environmentally friendly materials

HITWAY sports water bottles are made of Eastman Tritan, a baby food safe material imported from the USA. 100% BPA free and free from harmful chemicals. Maximum temperature resistance of 96°C. The bottle mouth is also made of Tritan, so you don't have to worry about harmful chemicals like BPA affecting your health.

Leak and spill proof design

The body and mouth of the bottle are made from the polymer Tritan material, which has been greatly improved in terms of durability and drop resistance. The bottle is frosted to provide a non-slip and wear-resistant surface. Even if you accidentally bump it during sports, it will remain intact and scratch-free. The cap is 100% leak-proof thanks to its thickened rubber.

Ergonomic design

The lid is specially designed for athletes and children and can be opened with one hand. The bottle is equipped with a removable filter so you can fill it with enough ice and fruit, and it is easy to clean. The bottle is marked to remind you to drink on time and is suitable for gym, camping, running, yoga, school, home and office.

Lightweight and portable

1000ml capacity to meet your daily water needs. Ergonomically designed, it weighs only 200g and has a sturdy, durable wrist strap that makes it easy to carry and fits easily into backpacks, cars and most cup holders.