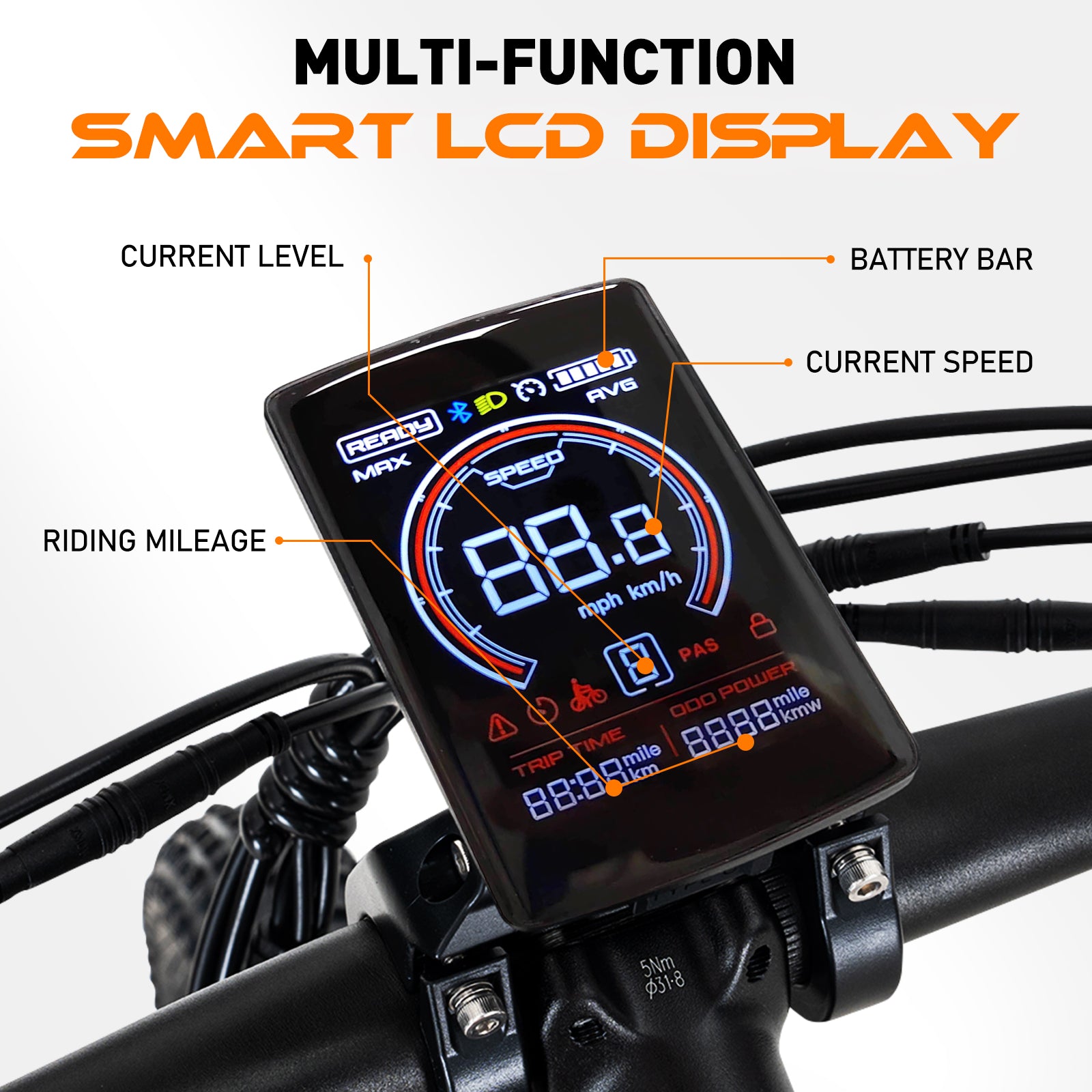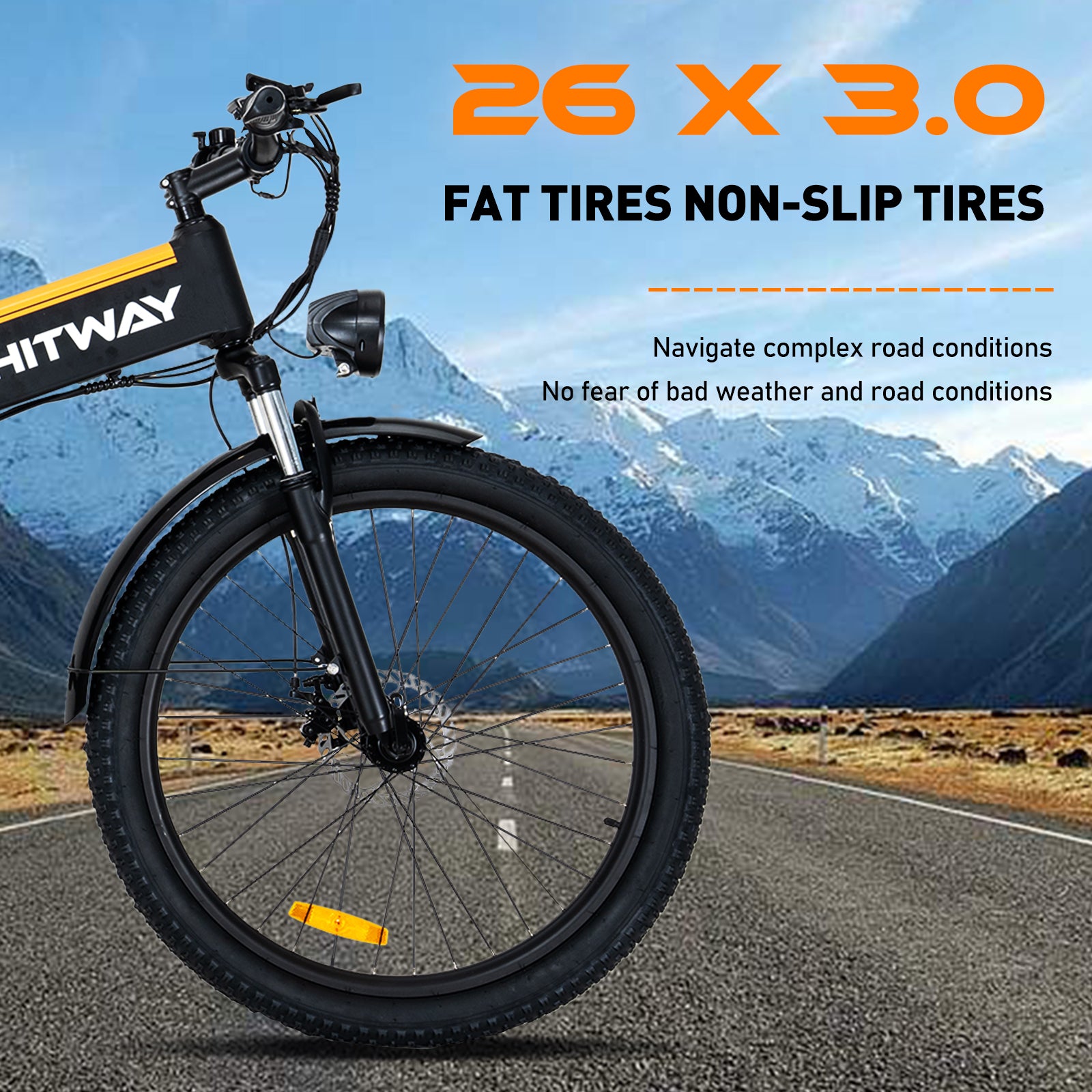 BK12 Folding Electric Bike
Novelty

After years of extensive accumulation and rigorous research, HITWAY is proud to unveil its latest line of electric bicycles in 2023. What lies before you is the inaugural release of HITWAY's remarkable 26 x 3.0 inch electric tire, a true testament to our commitment to excellence. We are confident that this bicycle will not only meet but exceed your expectations, providing an exhilarating and unparalleled riding experience.

Robust Fat Tire

This urban transportation electric bicycle boasts a 26x3.0 tire, specially designed for enhanced performance. Furthermore, the detachable high-capacity 36V 12Ah battery grants the bicycle an extensive range of over 35 km, allowing you to indulge in moments of relaxation and pleasure during your journey.

Empowering Electric Bicycle

Geared towards adult riders, this HITWAY electric bicycle is equipped with a 250W high-speed brushless motor, capable of reaching a maximum speed of 25 km/h. The motor's formidable torque effortlessly conquers inclines of up to 25 degrees, ensuring a powerful performance on any terrain. This guarantees an exceptional off-road riding experience, even on rugged paths.

Versatile Foldable Bicycle

The HITWAY BK12 E-bike offers effortless folding and convenient transportability in SUVs, trucks, or even within the confines of your home or office. Whether it be for daily commuting, weekend excursions, or holiday adventures, this electric bicycle promises a seamless and comfortable riding experience. Suitable for individuals over 163 cm, it caters to both teenagers and adults.

Cutting-Edge Design

Crafted from sturdy and durable aluminum alloy, this folding electric bicycle showcases an innovative design. It is equipped with the Shimano 7-speed system, ensuring optimal gear shifting. The intelligent LCD display provides essential information such as speed, mileage, battery life, and other pertinent data. Additionally, the bicycle features exceptional fork shock absorbers, front and rear reflectors, and LED headlights to ensure your safety during rides.

Complies with EU/UK road regulations

The BK12 Electric Bike is a reliable choice for those seeking a safe and legal rides, as it complies with all EU and UK road regulations and carries the necessary product certificates. Currently the BK12 is the one with the throttle removed. If you need to use the throttle, you can purchase the throttle accessory in HITWAY website.
The BK12 Electric Bike * 1
Battery * 1
Battery Charger * 1
16 in 1 Simple Tool * 1
Quick Operation Guide * 1
User Manual * 1
Bicycle Locks * 1
Bicycle Pumps *1
Customers may apply for a return or exchange within 30 days after receiving product(s). Refunds will be made by the same method you used to pay.
Compliant with EU/UK road regulation

Since the launch of HITWAY E Bike, We have listened to more demands from customers. From 2023, we will Launch compliant electric bicycles, which you can ride on public roads. As a result, the original pure electric model has been removed.
Local delivery in the EU and UK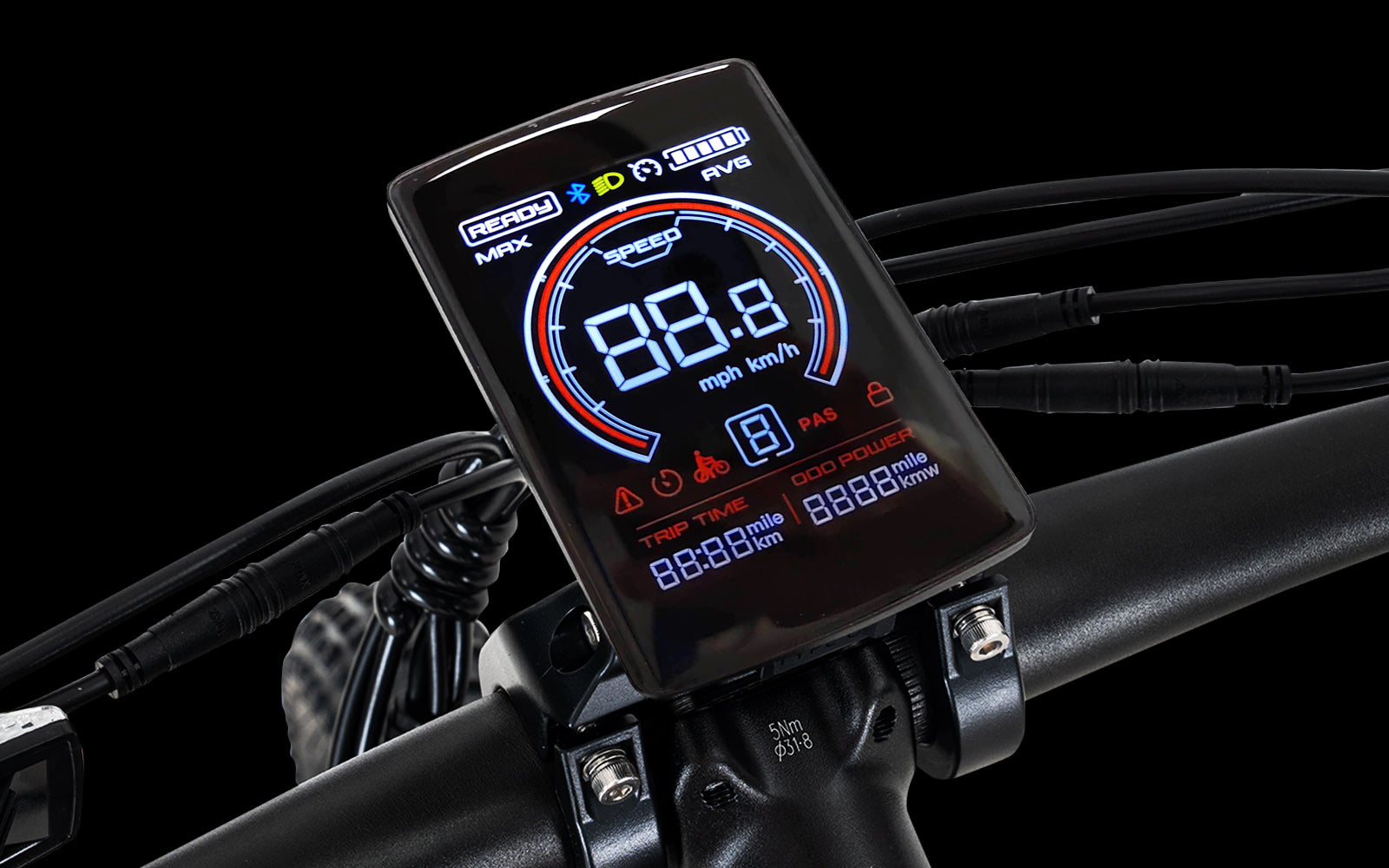 Multi-function Smart Display
The display provides you with all the in formation
Such as battery power, power assist gear, riding mil eage, riding speed, etc.

Extractable Removable Battery
The extractable battery design allows you to prevent theft while conveniently charging. Improve security.
Empowering Ebike
Geared towards adult riders, this HITWAY electric bicycle is equipped with a 250W high-speed brushless motor, capable of reaching a maximum speed of 25 km/h.
More Details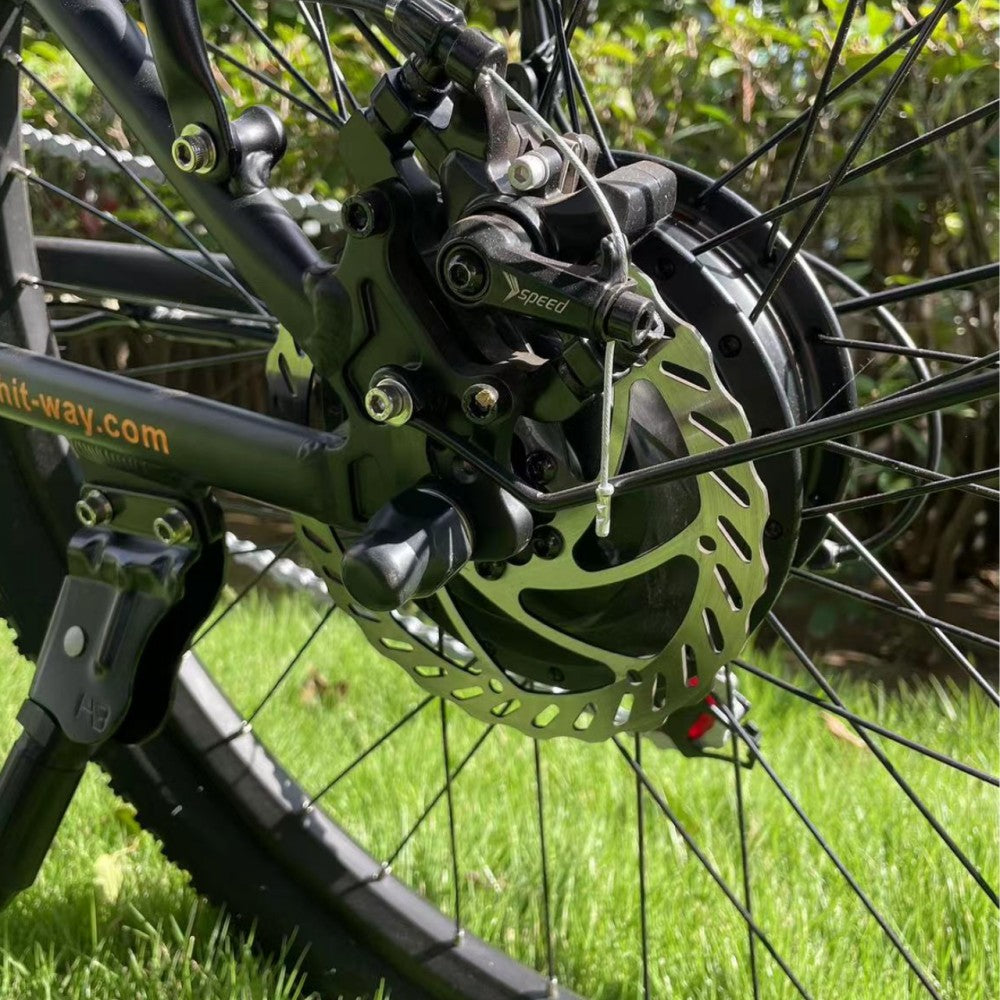 Shimano 7 Speed Transmission
Instrument Display
Multifunctional LCD screen
FAQ
We have compiled a list of frequently asked questions about this product. If you have any questions, please feel free to contact us.
Can your ebike be used legally on the roads of my country?

Since the launch of HITWAY E Bike, We have listened to more demands from customers. HITWAY ebikes are road-legal in Europe and the UK because we have removed the throttle (moped mode) and our ebikes do not exceed 25km/h. So you can use them on public roads.
If you need to use the moped mode on non-public roads, you can purchase the throttle to suit your needs.
Do I need to charge my e-bike after receiving it?

Yes, after you have received your bike we recommend that you charge it for 5 hours. Please use the charger provided by HITWAY.
This product is rated 4.7 of 5.0 stars.
It has received 3 reviews.
Les vélos et le service sont très bons
Ce vélo électrique est très robuste. La batterie cachée améliore considérablement la résistance au vol. Le service client est excellent lorsqu'il s'agit de demander des subventions gouvernementales.
BK12
Great bike for the price poor instructions.
Fantastic bit of kit
I am super impressed with this bike, well built and very sturdy design. The motor runs well and I also bought the throttle to use in off road areas. Only used the bike on roads so far but it goes really well and will help me with my fitness going forward. I bought this to help me as I have a heart condition and want to get fitter.